Revival Tasty Room & Brewery
Revival is all about creating a distinctive craft beer experience that appeals to everyone. From seasoned beer geeks to those just getting into craft beer, there's something for everyone here.
Community is everything to us. So we partner with other local businesses to bring you a uniqueness you won't find anywhere else.
We recently opened the doors to a new restaurant inside our Cranston brewery. Ever since then we've been committed to bringing you delicious food to complement the beers we brew on-site. Chef Larry Busteed and his team are constantly reinventing themselves to curate a menu full of fan favorites and weekly specials. Whatever they don't make in-house, they source from local purveyors in the food scene. So you can expect the same quality and freshness in our food that you get from our beer. The spacious taproom is welcoming for large groups, families, and just about everyone who loves beer. Our patio is dog-friendly, weather permitting of course and we just ask that you check in with staff before bringing in your dog. We also have tabletop games, a video arcade, TVs to root for the home team on and host special events every week. Whether you're visiting from afar or a local, you'll always be glad you came.
Location and Hours
505 Atwood Ave.
Cranston, RI 02920
Open every day from 12 noon to 1 AM.
For holiday hours, specials, or other info; follow our Facebook and Instagram.
Menu
We update our menu frequently.
Tours
We offer free tours every Saturday at 4 PM and no reservations are needed. For large groups interested in a private tour at another time, please email us at: tours@revivalbrewing.com
Our Beers
Fanny Session
IPA
Unfiltered
4.7% ABV
55 IBUS
Dedicated to the loving memory of Fanny the elephant, 7 distinct hop varieties were used to concoct this unique, wet hopped Session IPA. Simcoe, El Dorado, Mosaic, Equinox, Centennial, Kohatu, and Rakau combine to create a big hop presence that is matched with amazing drinkability.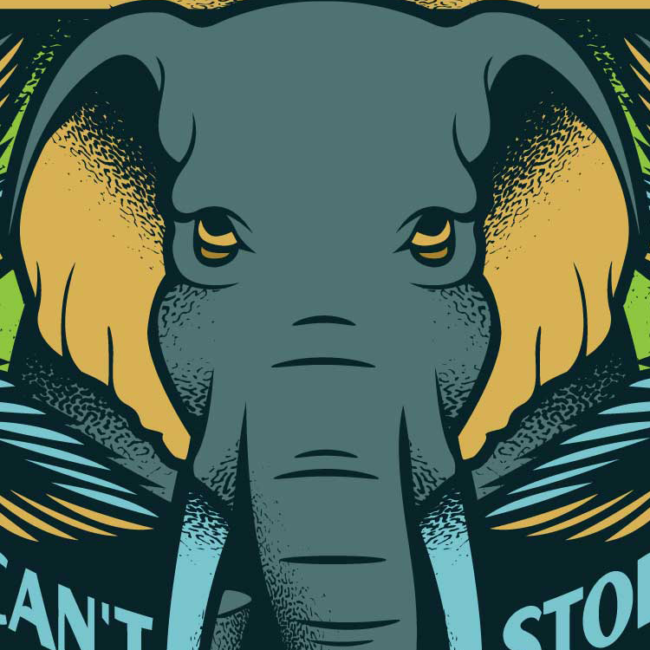 Conga
Imperial IPA
Unfiltered
9.5% ABV
120 IBUS
A West Coast-style Imperial IPA, Conga combines a mélange of Citra, Mosaic, Chinook, Galaxy hops for a majorly hopped up profile that is complimented by a complex malt body consisting of Extra Pale malt, White Rye, Light Wheat and Light Munich, as well as crystal malts.
Night Swim'ah
Belgian Wheat Ale
Unfiltered
4.7% ABV
13 IBUS
Belgian-style Wit flavored with sweet orange peel, coriander, natural raspberries, and hopped with Citra hops. Sweet and tart meets in the middle and makes this the perfect session ale. Ideal for the beach, the campfire, and just about everything summer.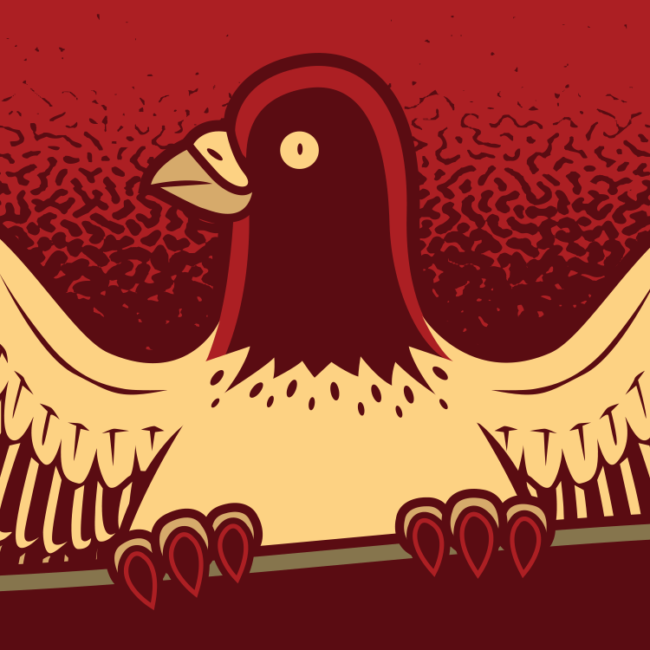 You Thirsty?
New England IPA
Unfiltered
6.5% ABV
65 IBUS
This brew is our entry into the new era of New England IPAs. Unfiltered, with tons of flaked barley, we've added 3 times the Citra, Galaxy, Mosaic, and Azacca hops at flame-out and then dry-hopped it 3 times on top. Is this juicy? Yes. Is there mouthfeel? Yes. Is this overkill? Probably, it's Revival.
Extra Thirsty
Triple IPA
Unfiltered
10.5% ABV
65.5 IBUS
Explorers will experience triple pleasure when imbibing in this glorious brew. At 10.5% ABV, it's a libation fit for the Celestial gods. It'll make your ancestors proud to know that brewers have advanced so far as to successfully develop a triple IPA of this magnitude.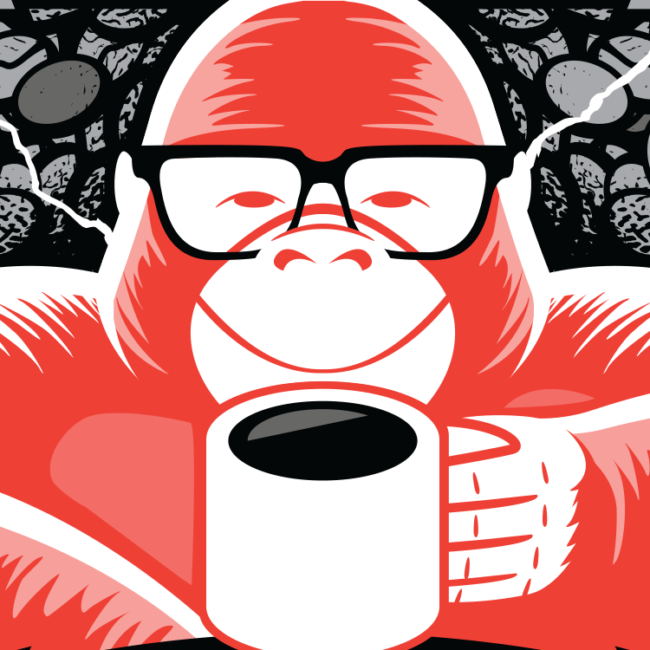 White Electric
Coffee Stout
Unfiltered
8.5% ABV
55 IBUS
A mix of malts -- Maris Otter from England, Chocolate, Crystal, Roasted Barley and Chocolate Wheat -- along with EKG hops and specially-roasted White Electric coffee from New Harvest roasters create a complex beverage with notes of bittersweet coffee and chocolate.
Rocky Point
Red Ale
Unfiltered
5.5% ABV
20 IBUS
Our Rocky Point Red Ale draws its name from the legendary Rhode Island amusement park, now reborn as a seaside nature preserve. Light caramel tones and honey malt mix with Citra and El Dorado hops to create a smooth and balanced flavor that will transport you to a summer day by the shore no matter what time of year.
Paul and Al's
Pale Ale
Unfiltered
5.5% ABV
45 IBUS
Dedicated to RI Radio Hall of Famers: The duo of Paul Fuller and Al Matthews. Combining great taste and furious drinkability, this face melting Pale Ale is made with a special blend of English malts and hopped with Azacca and Mosaic hops. Crank it up to 11 and let's rock.
Doug & Scarpetti
Vanilla Porter
Unfiltered
4.7% ABV
15 IBUS
Dedicated to RI Radio's afternoon rockers: Doug & Scarpetti. This cosmic traveler has bold bright malt flavor like a black hole sun with a twinkle of hop character that pours into a perfect Vanilla Porter. Ignition sequence start… 3, 2, 1… all engines running. Liftoff. We have liftoff. Let's rock.
Jenn's Mocha
Stout
Unfiltered
5.5% ABV
28 IBUS
Dedicated to RI Radio's mid-day rock goddess: Jenn. This sweet stout conjures chocolate and coffee tones, and is stone cold delicious. Roasted malt and moderate hop flavor lurks in a tall glass of this black magic woman. It's a beautiful portion with a taste that slays. Let's rock.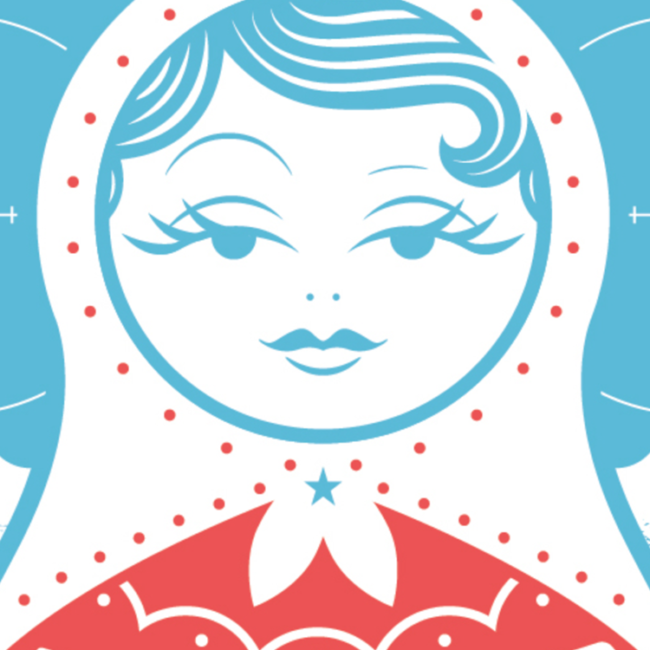 Juliett
Imperial Stout
Black and viscous, like the oil that seeped from the sides of this "Providence Landmark Museum". The 484 Imperial Stout is named after the infamous submarine that was retired and eventually sunk in the Providence Harbor. It is to be enjoyed top-side, and not at the controls. Periscope Down!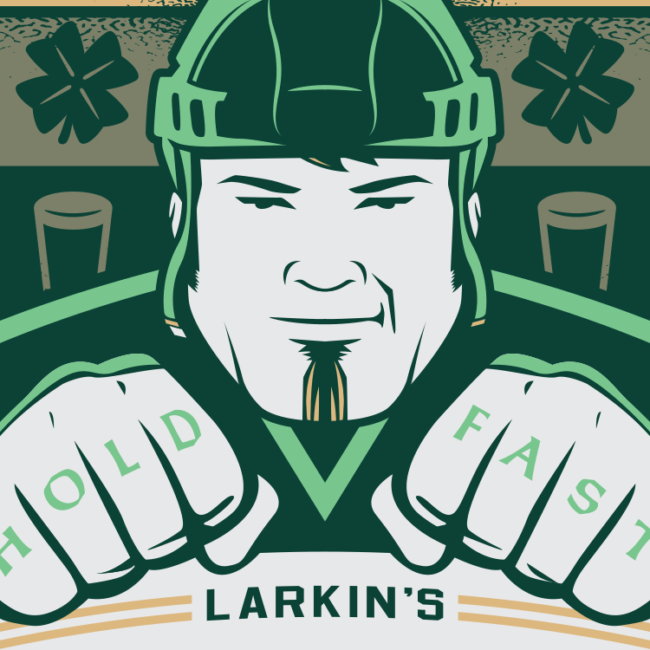 Larkin's Ice Fight
Irish Stout
Unfiltered
5.5% ABV
28 IBUS
Dark, dry traditional Irish Stout, roasted, rich, and creamy. Served with Nitrogen Style pour for a dreamy and delicious beverage.
Elder Dweller
Chocolate Stout
Unfiltered
8.5% ABV
55 IBUS
Need to keep a rich chocolate stout on hand in case an eternal entity rises with an unquenchable thirst? Fear not. Made with 5 different types of malt, fair-trade cocoa from Equal Exchange, marshmallows, mint, coconut, and the passion of the Great Old One. This brew fills a dark abyss full of flavor and satisfying any craving.
Pinky Swear
Berliner Weisse
Unfiltered
3.7% ABV
8 IBUS
Combining kettle souring with tons of raspberries and blueberries to the tale end of fermentation creates this refreshing and tart drink of delightfulness. We swear!
What Cheer?
Pilsner
What Cheer, Netop? When Roger Williams arrived in Providence, Rhode Island in 1636, he was greeted by members of the native Narragansett tribe as a friend. This Bohemian-style Pilsner is designed to celebrate that sentiment. It's light, refreshing, clean and crisp -- the perfect beer for relaxing with friends and enjoying the moment.
Mercy Brown
Imperial Ale
Unfiltered
8% ABV
30 IBUS
To appease the spirit of 16-year-old Mercy Brown, who died of consumption in 1892 and was suspected of becoming a vampire, the Mercy Brown Imperial Ale offers rich warm malt notes to awaken the senses (though perhaps not the dead). Dried plum, toasted malts and dark caramel tones finish with a spicy herbal hop flavor.
Blood Orange Bushido
Ale
Unfiltered
8.5% ABV
25 IBUS
A reenvision of our Bushido Pumpkin Ale. This brew is suited up and flavored with ginger, lemongrass, pumpkin and now blood orange. Samurai "BOB" was fermented with a blend of Lager and Sake yeast, crafting an untraditional take on a seasonal tradition that is crisp, bitter, and tastes killer.
Hip & Wisen
Wheat Ale
Unfiltered
5.5% ABV
13 IBUS
For nights full of good vibes and dope tracks it brings us great pleasure to bring you Hip & Wisen Wheat Ale. This classic Hefeweizen style jams a mix of pilsner and wheat malts, with German Hallertau hops, then finished with fresh tangerines. Clove and vanilla from the yeast are used in fermentation spinning this brew's crisp and refreshing taste. Best kept cold and real.
Star Child
Pilsner
Unfiltered
4.8% ABV
8 IBUS
To help create awareness of equality and inclusivity, Star Child Pilsner was born for Pride month. It's a Bohemian-style pilsner dry hopped with mosaic that's light and crisp with a refreshing drinkability.
Helena
Oktoberfest Lager
Unfiltered
7.5% ABV
30 IBUS
We brewed under the pale moonlight our lovely Helena, a traditional German-style Oktoberfest Lager. This namesake potion was brewed with 7 different malts from the western lands and finished with kettle hops to give it a floral, citrus, herbal taste. Amber and gold color, smooth, beautiful as the skies of Venus, soft maltiness, full of curiosity, toil and trouble. One sip and you'll follow her forever.
Wild Beary
Sour Ale
Unfiltered
5.5% ABV
8 IBUS
So fruit-tastic it'll make your head explode... from all that tarty goodness that is. Packed with a blend of passion fruit, guava, mango, apricot, and strawberry. Bursting with so much tarty flavor we could bearly contain it. So we've canned it and passing along the deliciousness to you. 
Hail Beary
Blueberry Sour Ale
Unfiltered
5.5% ABV
8 IBUS
New England is known for good times and big wins. Hail Beary Blueberry Sour Ale is both, blending delicious beer with fresh blueberries for a taste that scores. Cans go on sale from our Tasting Room tomorrow at 5 PM. With no shortage of passion this edition in our Beary Sour series is truly the Greatest Of Ale Time.
Rosé IPA
Brut IPA
Unfiltered
7% ABV
30 IBUS
Grapes from Carolyn's Sakonnet Vineyard Farm were used in collaboration with champagne yeast and cider yeast to create this dry, wicked aromatic, slightly hazy, yet bright ale. The hops shine, the taste is killer, this brew is a fairy tale come true.
Neverbetter
Double Black IPA
Unfiltered
8.5% ABV
85 IBUS
Living after midnight, the heavy roast profile of our Double Black IPA is accented by an explosion of hops that rock to the dawn. Never before have tones of coffee, vanilla, wood and citrus mix with herbal notes made a more complex creature. Loaded with Chinook, Sorachi Ace, Nugget, and Cascade Hops. It's bigger, bolder, and never better.
Merry Beary
Strawberry Peach Sour Ale
Unfiltered
8.5% ABV
12 IBUS
The air is crisp, the TV movies are cheesy, and the sweaters are even uglier than last year. Tis the season for a delightful kettle sour filled with good cheer and a blend of fresh strawberries and peaches. Use this addition to our Beary Sour series as your toast to good tidings and beer.
Wafel
Belgian Style Tripel Ale
Unfiltered
11.5% ABV
42 IBUS
The Waffle Gnomes are NOT to be trusted. One minute you have a delicious stack of Liège style waffles, and the next they're getting carried away by those sneaky little thieves. Luckily, they bring them to us, helping make this golden brew possible. Both smooth and complex, it is best enjoyed by those who love food and beer, both in quality and quantity, and shared among friends. And hidden from the Beer Gnomes.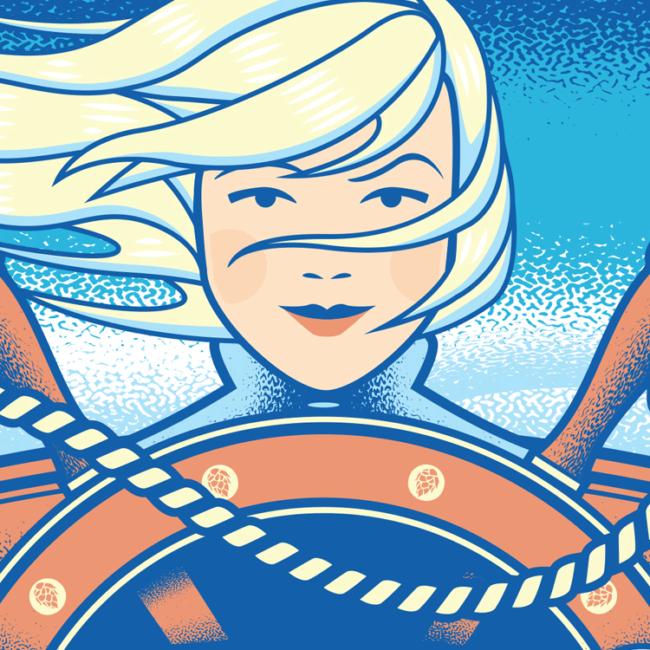 Daring
IPL
Unfiltered
4.7% ABV
40 IBUS
A strong sense of adventure leads to a life well lived. Daring IPL is a collaboration with Granny Squibb's Organic Iced Tea making a refreshing and dynamic beer, brewed with El Dorado hops, green tea, jasmine and lotus buds. Perfect taste to pair with fresh air and new experiences. It's a magical world out there, let's go exploring.
HAMR
Oceanic State Pale Ale
Unfiltered
4.7% ABV
45 IBUS
Diving into the deep end, our offshore inspired pale ale is a brew with a bite. The shining sun coloring glides by with a hop aroma that's stubbornly bold. Paddle past the standard and enjoy the perfect beer for the oceanic state of mind.
Nefy
Imperial Red Ale
Unfiltered
10% ABV
65 IBUS
One of the most mysterious and powerful red ales of our time, Nefy is queen of the after sip smile. Her majesty is made of malts unearthed from Vienna, pilsner, red wheat, and caramel. An army of hops includes Centennial, Citrus, Green Bullet, Galaxy, and El Dorado, and marches for her infinite beauty and taste. All hail Nefy!
You Schwifty?
Szechuan-style IPA
Unfiltered
6.5% ABV
65 IBUS
Our alternate selves brewed this version of our classic You Thirsty? NEIPA in their dimension. Szechuan-style for mega-taste, dawg - it's squanching delicious. We traded a couple plumbuses for every drop they had, so this side of the portal could savor the sauce! Citrus, Galaxy, Mosaic, and Azacca hops blend with red pepper making a spicy mouthful. In bird culture this is considered "yummy". Nobody exists on purpose, nobody belongs anywhere, we're all going to die, enjoy a cold one. But oh geez… for meeseeks-sake, don't share with Jerry.
The Crew
Owen Johnson
Founder & CEO
A lifelong entrepreneur and early-stage startup investor, Owen has co-founded five ventures and four mission-driven organizations, and invested in over 90 companies. He brings nearly 20 years of business experience to Revival, as well as a passion for brewing craft beer that spans three decades. Owen holds an S.B. in Electrical Engineering and Computer Science from the Massachusetts Institute of Technology and has been a mentor for the MIT 100k Business Plan Competition, and a business plan judge for the Brown Entrepreneurship Program Business Plan Competition.
Sean Larkin
Founder & Brewmaster
Sean Larkin has been creating crowd-pleasing craft beers for over 19 years. The signature brews Sean developed for Trinity, a local brewpub and craft brewery in Providence, RI, where he served as Chief Brewing Officer for over a decade, and as a consultant for Narragansett Brewing Company, are beloved by beer enthusiasts across Rhode Island and beyond. Over his career, Sean has won 14 awards at the Great International Beer Festival -- including three for Revival beers, medaled at the 1996 World Beer Cup for his Russian Imperial Stout, and took home a bronze in 2010 at the Great American Beer Festival.
Our Origins
Revival Brewing Company is a renewal of brewmaster Sean Larkin's passion for unique and innovative craft beers, cultivated over twenty years of creating signature brews for the preeminent breweries in Rhode Island. Though he'd been thinking about striking out on his own for a few years, it was an introduction to Owen Johnson, an avid home brewer, in late 2009 that set in motion that which would become Revival. Over that first December breakfast meeting at Nick's on Broadway, the two discovered how closely their ambitions and passions aligned.
We launched our first craft beer, a Double Black IPA, on November 17, 2011, and since then we've released many, many more.
Revival is committed to creating wonderful, distinctive craft beers that appeal to everyone, from beer aficionados to those just beginning to experience the world of craft brews, and serving our local community is central to how we operate. We partner with local businesses to develop distinct local flavors — like our White Electric Coffee Stout — and we brew all of our beer in Cranston, RI, or Cottrell Brewing Company in Pawcatuck, CT.
High quality, innovative craft beers, born in New England and brewed with passion. That's Revival.
Locations
84 Tavern On Canal
15 Canal Street
Westerly
As 220
111 Empire Street
Providence
Atwood Wine & Spirits
426 Atwood Ave.
Cranston
Avery Bar & Lounge
18 Luongo Square
Providence
Bailey's Pub & Grille
1910 Smith Street
North Providence
Barking Crab
America's Cup Ave.
Newport
Bottles
141 Pitman Street T.
Providence
Bread Bar
999 Main Street
Pawtucket
Brickyard Wine & Spirits
1 Waseca Avenue
Barrington
Bridge Liquor
23 Connell Highway
Newport
Broadway Bistro
205 Broadway
Providence
Brown Pub
90 Thayer St.
Providence
Brutopia Brewery and Pub
505 Atwood Avenue
Cranston
Busa Wines & Spirits
1325 Post Road
Warwick
Campus Fine Wines
127 Brook St.
Providence
Celestial Cafe
467 South County Trail
Exeter
Centredale Liquor Store
2069 Smith Street
North Providence
Christy's Liquors
1184 Putnam Pike
Glocester
City Liquors
1285 North Main Street
Providence
City Streets Liquor
61 Hamlet Avenue
Woonsocket
Columbus Theatre
270 Broadway
Providence
Cook & Brown Public House
959 Hope Street
Providence
Corinne's
67 Garrity Street
Pawtucket
Cork & Bottle
526 Pontiac Ave.
Cranston
Countryside Liquor St
553-555 Armistice Blvd
Pawtucket
Crestwood Wine & Spirits
725 Tiogue Ave
Coventry
Dave's Bar & Grill
2339 Post Road
Warwick
Dick's World Of Wines
137 Main Street
Westerly
Doherty's Ale House
30 Jefferson Blvd.
Warwick
Dunkin Donuts Center
1 Lasalle Square
Providence
Dusk
301 Harris Avenue
Providence
E N O Fine Wines
225 Westminster Street
Providence
Early & Often
289 Knight Street
Providence
East Avenue Cafe
344 East Avenue
Pawtucket
Edgewood Liquors
1992 Broad St.
Cranston
Effie Filippou Twst
567 South County Trail
Exeter
English Ale House
165 Angell St (gr Fl)
Providence
Fat Barrel Beer & Wine
905 Narragansett Blvd.
Providence
Federal Hill Liquors
125 Atwells Avenue
Providence
Federal Taphouse& Kit
279 Atwells Avenue
Providence
Fete
103 Dike Street
Providence
Fifth Ward Liquor
695 Thames St.
Newport
Firehouse 13
41 Central Street
Providence
Flatbread Company
161 Cushing Street
Providence
G Pub
100 Dorrance Street
Providence
Growlers Wing Bar
165 Angell St (2nd Fl)
Providence
Harry's
121 North Main Street
Providence
Heritage Liquors
529 Reservoir Ave.
Cranston
High Spirits
559 North Main St.
Providence
Hot Club
25 Bridge Street
Providence
Iron Works Tavern
1 Thurbur Street
Warwick
Ivy Tavern
758 Hope Street
Providence
Julian's
318 Broadway
Providence
Legion Pub
655 Park Avenue
Cranston
Local 121
121 Washington Street
Providence
Luxe Burger Bar
5 Memorial Drive
Providence
Mc T's Tavern
940 Mendon Road
Cumberland
Mendon Liquors
2170 Mendon Road
Cumberland
Mudville
8 West Marlborough Str
Eet Newport
New Rivers
7-9 Steeple Street
Providence
Nick's
500 Broadway
Providence
Nikki's Liquors
32 Branch Avenue
Providence
Not Your Average Joe'
400 Bald Hill Road S-4
Warwick
Oaklawn Liquors
985 Oaklawn Ave.
Cranston
Park Avenue Liquors
1294 Park Ave
Cranston
Pawtucket Wine & Spirits
380 Cottage Street
Pawtucket
Picasso's Pizza
2323 Warwick Avenue
Warwick
Pizzico
762 Hope Street
Providence
Point Tavern
302 Wickenden St.
Providence
Powers Pub
2190 Broad Street
Cranston
Prov Coal Fired Pizza
6105 Post Road
North Kingstown
Providence Marriott
45 Orms St.
Providence
Reyes Liquor
1187 Westminster Stree
T Providence
Rogue Island Local
65 Weybosset Street
Providence
S.filippou's Pizza
450 Main Street
East Greenwich
Salvation Cafe
140 Broadway
Newport
Sandys Liquors
717 Aquidneck Avenue
Middletown
Scurvy Dog
1718 Westminster St
Providence
Shannon View Inn
1901 Post Road
Warwick
Skyline Lounge
225 Niantic Ave.
Cranston
Sonoma Grill
7366 Post Road
North Kingstown
Spicoli Bar & Grill
48 School Street
Lincoln
Spumoni & Family
1537-1539 Newport Ave.
Pawtucket
Standard Liquor Store
829 Eddy St.
Providence
Stateline Wine & Spirits
880 Central Ave.
Pawtucket
Stevie D's Bar & Grill
80 Manville Hill Road
Cumberland
Sullivan's Public House
572 Armistice Blvd.
Pawtucket
The Dorrance
60 Dorrance Street
Providence
The Eddy
95 Eddy Street
Providence
The Malted Barley
42 High Street
Westerly
The Met
1005 Main Street
Pawtucket
The Parlour
1119 North Main St.
Providence
The Red Fez
49 Peck St. 1st&2nd Fl
Providence
The Salted Slate
186-188 Wayland Avenue
Providence
The Square Peg
51 Miller St.
Warren
Town Wine & Spirits
179 Newport Avenue
East Providence
Trio
15 Kingstown Road
Narragansett
Twin River
100 Twin River Road
Lincoln
Twin Willows
865 Boston Neck Road
Narragansett
Uncle Ronnie's Red Tavern
2692 Victory Hgwy
Burrillville
Wharf Rest & Pub
37 Bowens Wharf
Newport
What Cheer Tavern
228 New York Avenue
Providence
Wickenden Pub
320 Wickenden St.
Providence
Wickford Pkg. Store
41 West Main Street
North Kingstown
Wild Colonial
250 South Water Street
Providence
Wines & More of Ri
125 Sockanossett Cross
Rd Cranston
Wolf Rock Wine & Spirits
806 S. County Trail
Exeter
Malik's Fine Wine & Spirits
254 Market Street
Warren, RI 02885
Federal Hill Pizza Providence
1039 Chalkstone Ave., Providence, RI 02908
Federal Hill Pizza Warren
495 Main Street, Warren, RI 02885
Village Wine and Spirits
26 Alton Bradford Rd., Bradford, RI
Amity Liquor
3300 Whitney Ave.
Hamden
Amity Wine & Spirits
95 Amity Road
New Haven
Ancona Wine & Liquor
720 B Ranchville Rd
Ridgefield
Ancona's Wine & Liquor
5 River Rd
Wilton
Bar
254 Crown St
New Haven
Bar 333
333 Boston Post Rd
Milford
Bottle Shop Wine & Spirits
5 Queen St
Newtown
Bottlerocket
1790 Post Road East
Westport
Brickhouse
244 Bedford St
Stamford
Caseus
93 Whitney Avenue
New Haven
Cheshire Wine & Spirits
581 Highland Avenue, Cheshire, CT
Coastal Wine
103 North Main St
Branford
Costless Wines
1073 High Ridge Rd
Stamford
Craft 260
260 Post Rd
Fairfield
Darien Social
10 Center St
Darien
Elis On Whitney
2392 Whitney Ave
Hamden
Fairfield G&g A
207 Church Street
Wallingford
Fitzspirits
350 Stepstone Hill Rd
Guilford
G&G Beverage
207 Church Street
Wallingford
Georgetown Package
34 Main St
Redding
Greenwich Wine & Spirits
1155 E Putnam Av
Riverside
Harry's Liquor
2094 Post Rd
Fairfield
Home
1114 Main Street
Branford
Knuckleheads
80 Center Street
Wallingford
Liquor Connection
930 Boston Post Road
Milford
Liquor Super Store
1261 Meriden Road
Wolcott
Local Kitchen & Beer Bar
85 Mill Plain Rd
Fairfield
Locasio Liquors
22 Union City Road
Prospect
Madison Wine Exchange
188 Boston Post Road
Madison
Madison Wine Shop
30 Wall St
Madison
My Place Restaurant
8 Queen St
Newtown
Ninety 9 Bottles
209 Liberty Sq
Norwalk
Ninety Nine Bottles
9 Bridge Sq
Westport
Ninth Note
56 Orange Street
New Haven
Outer Space
295 Treadwell Street Bl
Dg G Hamden
Pies & Pints
1 Store Road
Middlebury
Plan B Burger
230 Tresser Blvd
Stamford
Prime 16
172 Temple Street
New Haven
Prime 16 Orange
464 Boston Post Rd
Orange
Sbc Southport
2600 Post Rd
Southport
Stanziato's
Lake Avenue Ext A
Danbury
Stepney Wine & Liquor
450 Main St
Monroe
Stewart's Spirits
227 Elm St
New Canaan
Tavern On 37
2 Pembroke Rd
Danbury
The Cask Republic
181 Crown Street
New Haven
The Corner Tavern
178 N Main St
Naugatuck
Three Sheets
372 Elm Street
New Haven
Towne Line Wine & Spirits
2430 E Foxon Road
North Branford
Village Wine & Spirits
455 Main Street
Ridgefield
Wallingford Wine and Spirits
701 North Colony Road
Wallingford
Warehouse Wine & Spirits
246 Main St
Monroe
Widow Browns Cafe
128 Federal Rd
Danbury
Windsor Package Store
3700 Main St
Stratford
Wine Thief
378 Whitney Avenue
New Haven
Wineport Of Darien
35-40 Old Kings Hwy N
Darien
The Pit Stop Spirit Shop
712 Norwich Road, Plainfield, CT
The Wine & Spirits Co.
177 Cherry Street, Milford, CT 06460
Liquor Basket
49 Fall River Avenue (Rte 6)
Rehoboth, MA 02769
Colonial Spirits
87 Great Rd
Acton, MA
Lulu
421 Cambridge Street
Allston, MA
Boston Liquors
227 Cambridge Street
Allston, MA
Splendid Beer & Wine
1065 Commonwealth Ave
Allston, MA
Blanchard's
103 Harvard Ave
Allston, MA
Brookline Liquor Mart
1354 Commonwealth Ave
Allston, MA
Sunset Grill & Tap
130 Brighton Ave
Allston, MA
Craft Beer Cellar Amesbury
19 Main Street
Amesbury, MA
Leary's Fine Wines
100 Macy Street
Amesbury, MA
Mystic Wine Shoppe
901 Massachusetts Ave
Arlington, MA
Canovas Italian Bar & Grill
88 Union Street
Attleboro, MA
Morin's Diner
16 South Main Street
Attleboro, MA
City Spirits II
524 Pleasant Street
Attleboro, MA
Scorpios Italian Eatery
55 Park Street
Attleboro, MA
Yankee Spirits Attleboro
628 Washington Street
Attleboro, MA
Colony One
683 Southbridge Street
Auburn, MA
Park -N- Shop
711 Southbridge Street
Auburn, MA
Chuck's Steak House
10 Prospect Street
Auburn, MA
Gateway Liquor Center
3 Mechanic Street
Bellingham, MA
Larry's Package Store
264 North Main Street
Bellingham, MA
Craft Beer Cellar Belmont
51 Leonard Street
Belmont, MA
Chrispy's Liquors & Lottery
335 Rantoul Street
Beverly, MA
Fotini's Restaurant & Bar
544 Wattaquadock Hill Rd
Bolton, MA
Pier 5
Commonwealth Pier
Boston, MA
Tavern Road
343 Congress Street
Boston, MA
City Tap House
374 Congress Street
Boston, MA
Whole Foods
348 Harrison Ave
Boston, MA
Hopsters Beer Alley
136 Blackstone Street
Boston, MA
The Citizen
1310 Boylston Street
Boston, MA
Bukowski's Tavern
50 Dalton Street
Boston, MA
Gordon's Fine Wine & Liquors
37 Temple Place
Boston, MA
Limelight's Stage & Studios
204 Tremont Street
Boston, MA
Silvertone Bar & Grill
69 Bromfield Street
Boston, MA
Pasta Beach
30 Rowes Wharf
Boston, MA
ODB Liquors
732 Huntington Ave
Boston, MA
The Wild Duck Wine & Spirits
660 Washington Street
Boston, MA
Lower Depths
476 Commonwealth Ave
Boston, MA
Ostra
1 Charles Street South
Boston, MA
Wine Gallery
516 Commonwealth Ave
Boston, MA
Liquor Land
1033 Massachusetts Ave
Boston, MA
Craft Beer Cellar Fenway
96 Van Ness Street
Boston, MA
Mission Bar & Grill
724 Huntington Ave
Boston, MA
Mistral
221 Columbus Ave
Boston, MA

Simmons Liquor
210 Cambridge Street 1
Boston, MA
Woody's
58 Hemenway Street
Boston, MA
Yard House Fenway
126 Brookline Ave
Boston, MA
Yard House Legacy Place
200 Legacy Place
Dedham, MA
Yard House Lynnfield
340 Market Street
Lynnfield, MA
Craft Beer Cellar Braintree
28 Commercial
Braintree, MA
Liberty Liquors
296 Grove Street
Braintree, MA
Bin Ends
236 Wood Road
Braintree, MA
Pages III
233 Broad Street
Bridgewater, MA
Reservoir Wine & Spirits
1922 Beacon Street
Brighton, MA
Martignetti's Brighton
1650 Soldiers Field Rd
Brighton, MA
Ganko Ittetsu Ramen
318 Harvard Street
Brookline, MA
Catalyst
300 Technology Square
Cambridge, MA
Whole Foods
340 River Street
Cambridge, MA
Inman Square Wine & Spirits
1226 Cambridge Street
Cambridge, MA
Temple
1688 Mass Ave
Cambridge, MA
Grendels Den
89 Winthrop Street
Cambridge, MA
Cambridge Common
1667-69 Mass Ave
Cambridge, MA
The Hourly Oyster House
15 Dunster Street
Cambridge, MA
Cinderella's Restaurant
901 Main Street
Cambridge, MA
Parkingway Wines
600 Mass Ave
Cambridge, MA
Cambridge Wine & Spirits
202 Alewife Brook Pkwy
Cambridge, MA
Hops N Scotch
1248 Cambridge Street
Cambridge, MA
Broadway Marketplace
468 Broadway
Cambridge, MA
City Liquors
620 Cambridge Street
Cambridge, MA
Upper West
1 Cedar Street
Cambridge, MA
Dana Hill Liquors
910 Mass Ave
Cambridge, MA
The Cellar
91 Mass Ave
Cambridge, MA
Thirsty Ear Pub
235 Albany Street
Cambridge, MA
Liquor World
13 White Street
Cambridge, MA
Asgard
350 Mass Ave
Cambridge, MA
Lanes & Games
195 Concord Tpke
Cambridge, MA
Cambridge Spirits
250 Kendall Street
Cambridge, MA
Kappy's
233 Alewife Brook Pkwy
Cambridge, MA
Halfway Cafe
95 Washington Street
Canton, MA
Canton Village W & S
95 Washington Street, Suite 404
Canton, MA
Blackmoor Tavern
1 Chelsea Street
Charlestown, MA
Chatham Orpheum Theater
637 Main Street
Chatham, MA
Apple Country Market
159 Mechanic Street
Clinton, MA
Woods Hill Table
24 Commonwealth Ave
Concord, MA
Nine Acres Wine
1624 Sudbury Rd
Concord, MA
Concord Provisions
73-75 Thoreau St, Concord, MA
Liberty Hotel
215 Charles St, Boston, MA
Regency Liquors
301 Taunton Ave
Seekonk, MA 02771
Chris Gasbarro's Fine Wine & Spirits
Rt. 1, 1212 South Washington St.
N. Attleborough, MA 02760
Chris Gasbarro's Fine Wine & Spirits
Rt. 6, 98 Highland Ave.
Seekonk, MA 02771
Want Revival in your hometown?
Would you like Revival to sponsor beer at your event?
Get in touch!
contact
Revival Tasty Room & Brewery address
505 Atwood Ave.
Cranston, RI 02920
P: 401-944-0451
Visit us for unique, brewery-only offerings, have a bite to eat from our kitchen, play some games in our arcade or at your tabletop, and pick up cans to take home.
Open every day from 12 noon to 1 AM.
Check out the updated menu HERE.
For holiday hours, specials, or other info, follow our Facebook or Instagram.
tours
Group tours are available. To book a tour, email tours@revivalbrewing.com
management team
General Email Inquiries
info@revivalbrewing.com
Chief Executive Officer
Owen Johnson
owen@revivalbrewing.com
Brewmaster
Sean Larkin
sean@revivalbrewing.com
Send us a Note!
Want Revival in your hometown, are you a non-profit hosting an event and need beer, or do you just want to send us a love note? Use the form below to contact us!
mailing list
Join it and stay up to date on all things Revival!