Our Beer
Night Swim'ah
Belgian Wheat Ale
Unfiltered
4.7% ABV
13 IBUS
Belgian-style Wit flavored with sweet orange peel, coriander, natural raspberries, and hopped with Citra hops. Sweet and tart meets in the middle and makes this the perfect session ale. Ideal for the beach, the campfire, and just about everything summer.
HAMR
Oceanic State Pale Ale
Unfiltered
4.7% ABV
45 IBUS
Diving into the deep end, our offshore inspired pale ale is a brew with a bite. The shining sun coloring glides by with a hop aroma that's stubbornly bold. Paddle past the standard and enjoy the perfect beer for the oceanic state of mind.
Pinky Swear
Berliner Weisse
Unfiltered
3.7% ABV
8 IBUS
Combining kettle souring with tons of raspberries and blueberries to the tale end of fermentation creates this refreshing and tart drink of delightfulness. We swear!
Hail Beary
Blueberry Sour Ale
Unfiltered
5.5% ABV
8 IBUS
New England is known for good times and big wins. Hail Beary Blueberry Sour Ale is both, blending delicious beer with fresh blueberries for a taste that scores. Cans go on sale from our Tasting Room tomorrow at 5 PM. With no shortage of passion this edition in our Beary Sour series is truly the Greatest Of Ale Time.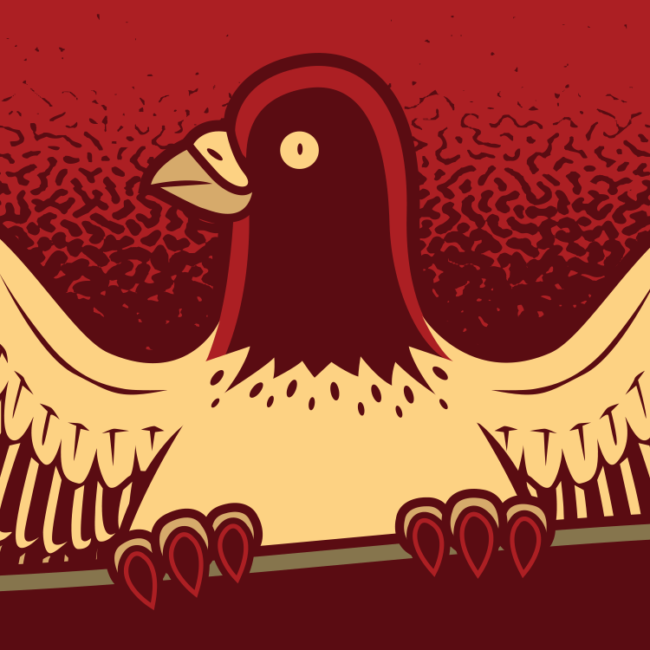 You Thirsty?
New England IPA
Unfiltered
6.5% ABV
65 IBUS
This brew is our entry into the new era of New England IPAs. Unfiltered, with tons of flaked barley, we've added 3 times the Citra, Galaxy, Mosaic, and Azacca hops at flame-out and then dry-hopped it 3 times on top. Is this juicy? Yes. Is there mouthfeel? Yes. Is this overkill? Probably, it's Revival.
Star Child
Pilsner
Unfiltered
4.8% ABV
8 IBUS
To help create awareness of equality and inclusivity, Star Child Pilsner was born for Pride month. It's a Bohemian-style pilsner dry hopped with mosaic that's light and crisp with a refreshing drinkability.
Extra Thirsty
Triple IPA
Unfiltered
10.5% ABV
65.5 IBUS
Explorers will experience triple pleasure when imbibing in this glorious brew. At 10.5% ABV, it's a libation fit for the Celestial gods. It'll make your ancestors proud to know that brewers have advanced so far as to successfully develop a triple IPA of this magnitude. 
Fanny Session
IPA
Unfiltered
4.7% ABV
55 IBUS
Dedicated to the loving memory of Fanny the elephant, 7 distinct hop varieties were used to concoct this unique, wet hopped Session IPA. Simcoe, El Dorado, Mosaic, Equinox, Centennial, Kohatu, and Rakau combine to create a big hop presence that is matched with amazing drinkability.

Wafel
Belgian Style Tripel Ale
Unfiltered
11.5% ABV
42 IBUS
The Waffle Gnomes are NOT to be trusted. One minute you have a delicious stack of Liège style waffles, and the next they're getting carried away by those sneaky little thieves. Luckily, they bring them to us, helping make this golden brew possible. Both smooth and complex, it is best enjoyed by those who love food and beer, both in quality and quantity, and shared among friends. And hidden from the Beer Gnomes.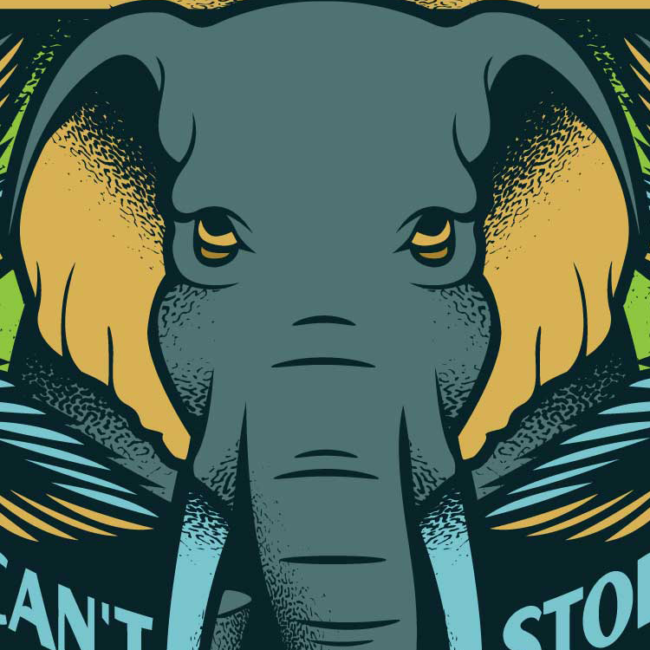 Conga
Imperial IPA
Unfiltered
9.5% ABV
120 IBUS
A West Coast-style Imperial IPA, Conga combines a mélange of Citra, Mosaic, Chinook, Galaxy hops for a majorly hopped up profile that is complimented by a complex malt body consisting of Extra Pale malt, White Rye, Light Wheat and Light Munich, as well as crystal malts.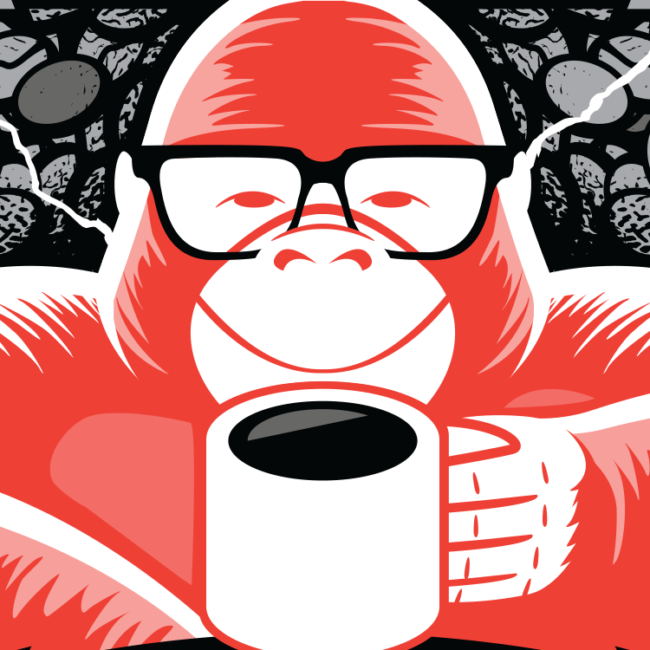 White Electric
Coffee Stout
Unfiltered
8.5% ABV
55 IBUS
A mix of malts -- Maris Otter from England, Chocolate, Crystal, Roasted Barley and Chocolate Wheat -- along with EKG hops and specially-roasted White Electric coffee from New Harvest roasters create a complex beverage with notes of bittersweet coffee and chocolate.
Rocky Point
Red Ale
Unfiltered
5.5% ABV
20 IBUS
Our Rocky Point Red Ale draws its name from the legendary Rhode Island amusement park, now reborn as a seaside nature preserve. Light caramel tones and honey malt mix with Citra and El Dorado hops to create a smooth and balanced flavor that will transport you to a summer day by the shore no matter what time of year.
Paul and Al's
Pale Ale
Unfiltered
5.5% ABV
45 IBUS
Dedicated to RI Radio Hall of Famers: The duo of Paul Fuller and Al Matthews. Combining great taste and furious drinkability, this face melting Pale Ale is made with a special blend of English malts and hopped with Azacca and Mosaic hops. Crank it up to 11 and let's rock.
Doug & Scarpetti
Vanilla Porter
Unfiltered
4.7% ABV
15 IBUS
Dedicated to RI Radio's afternoon rockers: Doug & Scarpetti. This cosmic traveler has bold bright malt flavor like a black hole sun with a twinkle of hop character that pours into a perfect Vanilla Porter. Ignition sequence start… 3, 2, 1… all engines running. Liftoff. We have liftoff. Let's rock.
Jenn's Mocha
Stout
Unfiltered
5.5% ABV
28 IBUS
Dedicated to RI Radio's mid-day rock goddess: Jenn. This sweet stout conjures chocolate and coffee tones, and is stone cold delicious. Roasted malt and moderate hop flavor lurks in a tall glass of this black magic woman. It's a beautiful portion with a taste that slays. Let's rock.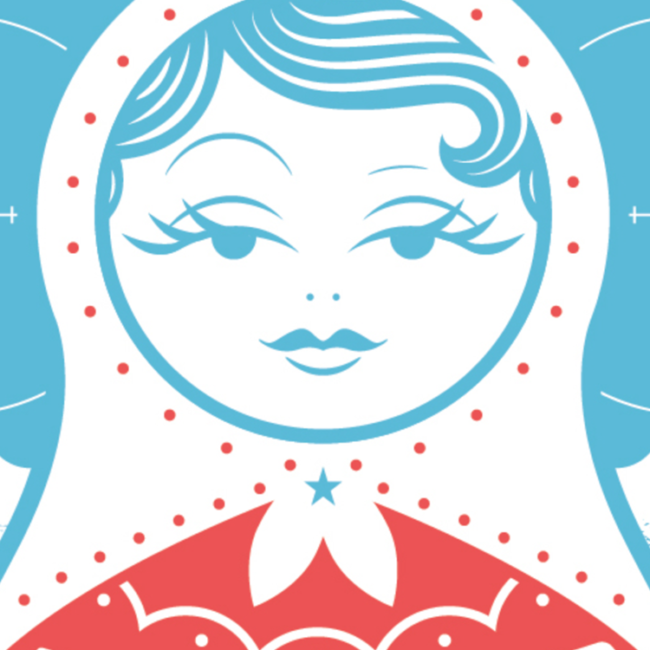 Juliett
Imperial Stout
Black and viscous, like the oil that seeped from the sides of this "Providence Landmark Museum". The 484 Imperial Stout is named after the infamous submarine that was retired and eventually sunk in the Providence Harbor. It is to be enjoyed top-side, and not at the controls. Periscope Down!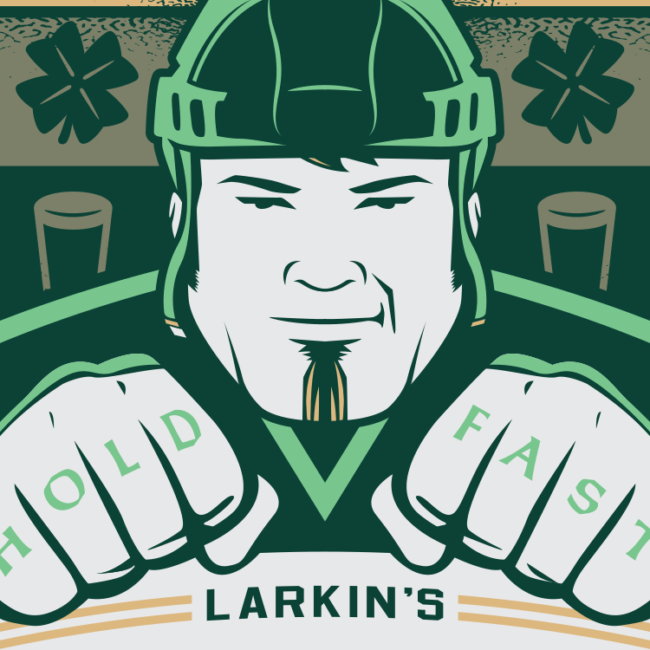 Larkin's Ice Fight
Irish Stout
Unfiltered
5.5% ABV
28 IBUS
Dark, dry traditional Irish Stout, roasted, rich, and creamy. Served with Nitrogen Style pour for a dreamy and delicious beverage.
Elder Dweller
Chocolate Stout
Unfiltered
8.5% ABV
55 IBUS
Need to keep a rich chocolate stout on hand in case an eternal entity rises with an unquenchable thirst? Fear not. Made with 5 different types of malt, fair-trade cocoa from Equal Exchange, marshmallows, mint, coconut, and the passion of the Great Old One. This brew fills a dark abyss full of flavor and satisfying any craving.
Mercy Brown
Imperial Ale
Unfiltered
8% ABV
30 IBUS
To appease the spirit of 16-year-old Mercy Brown, who died of consumption in 1892 and was suspected of becoming a vampire, the Mercy Brown Imperial Ale offers rich warm malt notes to awaken the senses (though perhaps not the dead). Dried plum, toasted malts and dark caramel tones finish with a spicy herbal hop flavor.
Blood Orange Bushido
Ale
Unfiltered
8.5% ABV
25 IBUS
A reenvision of our Bushido Pumpkin Ale. This brew is suited up and flavored with ginger, lemongrass, pumpkin and now blood orange. Samurai "BOB" was fermented with a blend of Lager and Sake yeast, crafting an untraditional take on a seasonal tradition that is crisp, bitter, and tastes killer.
Hip & Wisen
Wheat Ale
Unfiltered
5.5% ABV
13 IBUS
For nights full of good vibes and dope tracks it brings us great pleasure to bring you Hip & Wisen Wheat Ale. This classic Hefeweizen style jams a mix of pilsner and wheat malts, with German Hallertau hops, then finished with fresh tangerines. Clove and vanilla from the yeast are used in fermentation spinning this brew's crisp and refreshing taste. Best kept cold and real.
Helena
Oktoberfest Lager
Unfiltered
7.5% ABV
30 IBUS
We brewed under the pale moonlight our lovely Helena, a traditional German-style Oktoberfest Lager. This namesake potion was brewed with 7 different malts from the western lands and finished with kettle hops to give it a floral, citrus, herbal taste. Amber and gold color, smooth, beautiful as the skies of Venus, soft maltiness, full of curiosity, toil and trouble. One sip and you'll follow her forever.
Wild Beary
Sour Ale
Unfiltered
5.5% ABV
8 IBUS
So fruit-tastic it'll make your head explode... from all that tarty goodness that is. Packed with a blend of passion fruit, guava, mango, apricot, and strawberry. Bursting with so much tarty flavor we could bearly contain it. So we've canned it and passing along the deliciousness to you. 
Rosé IPA
Brut IPA
Unfiltered
7% ABV
30 IBUS
Grapes from Carolyn's Sakonnet Vineyard Farm were used in collaboration with champagne yeast and cider yeast to create this dry, wicked aromatic, slightly hazy, yet bright ale. The hops shine, the taste is killer, this brew is a fairy tale come true.
Neverbetter
Double Black IPA
Unfiltered
8.5% ABV
85 IBUS
Living after midnight, the heavy roast profile of our Double Black IPA is accented by an explosion of hops that rock to the dawn. Never before have tones of coffee, vanilla, wood and citrus mix with herbal notes made a more complex creature. Loaded with Chinook, Sorachi Ace, Nugget, and Cascade Hops. It's bigger, bolder, and never better.
Merry Beary
Strawberry Peach Sour Ale
Unfiltered
8.5% ABV
12 IBUS
The air is crisp, the TV movies are cheesy, and the sweaters are even uglier than last year. Tis the season for a delightful kettle sour filled with good cheer and a blend of fresh strawberries and peaches. Use this addition to our Beary Sour series as your toast to good tidings and beer.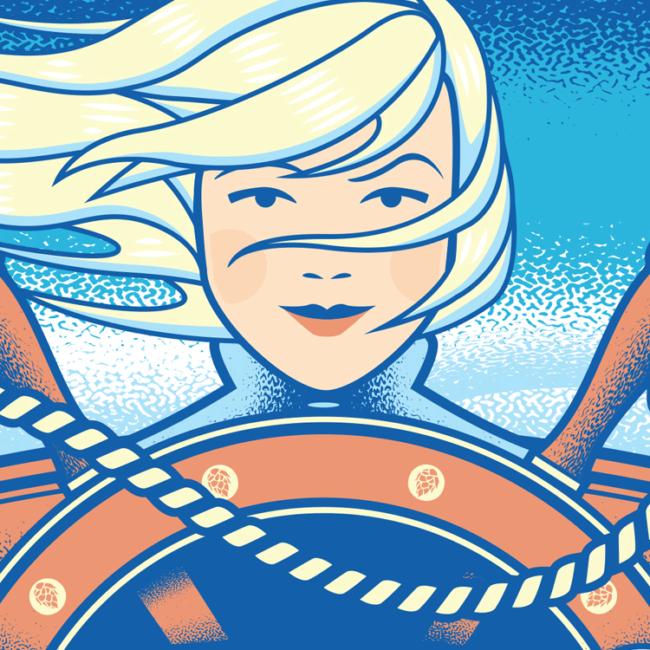 Daring
IPL
Unfiltered
4.7% ABV
40 IBUS
A strong sense of adventure leads to a life well lived. Daring IPL is a collaboration with Granny Squibb's Organic Iced Tea making a refreshing and dynamic beer, brewed with El Dorado hops, green tea, jasmine and lotus buds. Perfect taste to pair with fresh air and new experiences. It's a magical world out there, let's go exploring.
Nefy
Imperial Red Ale
Unfiltered
10% ABV
65 IBUS
One of the most mysterious and powerful red ales of our time, Nefy is queen of the after sip smile. Her majesty is made of malts unearthed from Vienna, pilsner, red wheat, and caramel. An army of hops includes Centennial, Citrus, Green Bullet, Galaxy, and El Dorado, and marches for her infinite beauty and taste. All hail Nefy!
You Schwifty?
Szechuan-style IPA
Unfiltered
6.5% ABV
65 IBUS
Our alternate selves brewed this version of our classic You Thirsty? NEIPA in their dimension. Szechuan-style for mega-taste, dawg - it's squanching delicious. We traded a couple plumbuses for every drop they had, so this side of the portal could savor the sauce! Citrus, Galaxy, Mosaic, and Azacca hops blend with red pepper making a spicy mouthful. In bird culture this is considered "yummy". Nobody exists on purpose, nobody belongs anywhere, we're all going to die, enjoy a cold one. But oh geez… for meeseeks-sake, don't share with Jerry.